Note: This blog was originally published on my MySpace blog, January 15, 2009.
---
Finished my werewolf novel, and Amber Allure accepted it last week! It's called Lone, and it's got a tentative release scheduled for March. W00t!
I love Lone. I finished it ages ago, but I kept tweaking it and tweaking it. Wanted Rafe to be strong and forthright. Wanted Seth to be sweet and just a little bit psychotic (which, surprisingly, is a hard combination to pull off). In the end, I think I achieved everything I wanted, and I think it's a pretty good story.
Today I also got my cover, and I'm digging the blue angst: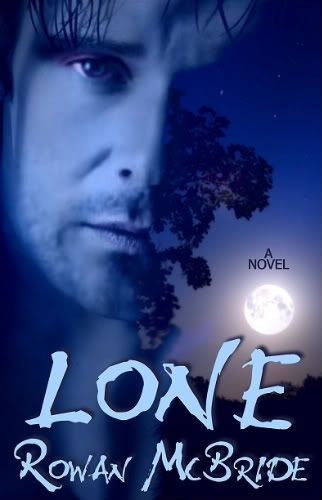 I can't believe so much has happened and it's only the middle of January. I hope it's a sign of how the rest of 2009 is going to go.
If you'd like to learn more about the story, check out my website at: www.RowanMcBride.com.
I think now's a good as time to any to break in my new happy dance:
http://humbuged.deviantart.com/art/Humplex-Caramelldansen-81932063