Katrina Strauss was kind enough to drop me a line letting me know that P.L. Nunn is selling prints of many of the book covers she designed for five dollars each. One Shot is on the list, and in case you forgot what that one looked like—because, ya know, I don't post it nearly enough ;)—here it is below: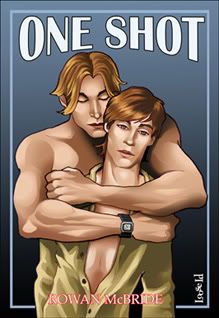 A lot of other great covers there as well, and the site in general is much fun. You can check it all out at http://bishonenworks.com/art_gallery/main/display.php?id=43.
Nice way to kick off the week, yeah?