Mrs. Giggles loves Book Depository. Talks about it all the time on her blog. For some reason I never thought to check it out until recently.
She's right. It's pretty freaking awesome. Most of their books have discounts comparable to the other big online book stores, and they have free shipping all over the world, no matter how much or how little you buy. Since I have a lot of days where I only buy one book at a time, this really works for me.
As is my habit when I hit a new book site, I typed my name in the search bar, and it turns out Want Me is listed there as well. So, wherever you are, you can get it shipped to you for free. Very cool.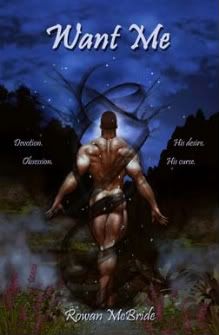 What I ended up buying on Book Depository was volume one of Kurashina Sensei's Passion. Was in the mood for a sensei story, and it turned out to be perfect for that. Kurashina himself is one of my favorite types of characters: high strung, high tempered, badass when the chips are down, and his heart's always in the right place. He wears a suit. He wears glasses. It's nice.
The story follows Kurashina-sensei as he returns to his alma mater to teach, and how he deals with a wide array of personalities. There's an interesting dynamic between him and one of the students that starts with Kurashina's cat puking all over the student.
I've only read volume one so far, and it was funny. It was also sweet without getting sugary and I was looking for something lighthearted to read (I'd been feeling the weight of writer's block and just needed to freaking relax). So if you're looking for something like that too, I recommend KSP.