Note: This blog was originally published on my MySpace blog, January 31, 2009.
---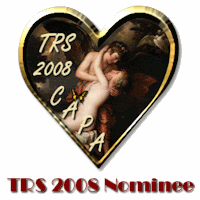 I've been nominated for a Cupid and Psyche Award. How cool is that? Favorite Erotic Author. Even got a cool new sticker for my website!
I liked it so much that I updated my About Me (http://www.rowanmcbride.com/aboutme/) page just so I could display it on my site. I also finally got around to adding a "Best of Rowan's Ramblings" section, so now you can read all my best blogs neatly organized by year.
Much thanks to The Romance Studio for the nomination! I'm honored!