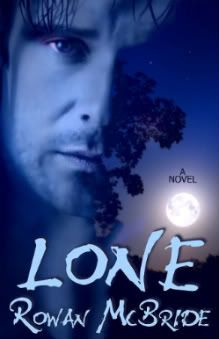 Blurb:
Seth Anderson has finally found sanctuary in Brier, Iowa. Even better, he's found Rafe: a strong, giant of a man who owns the town pool hall. Seth has never been so close to anyone. When he's asked to give a series of lectures in DC, it seems only natural that Rafe come along. But in a few surreal days, his true nature is exposed and he brings both their lives crashing down around them.
Because Seth is not only a werewolf; he's also something much, much worse.
Available now at:
Amber Allure (http://www.amberquill.com/AmberAllure/Lone.html)
W00t!